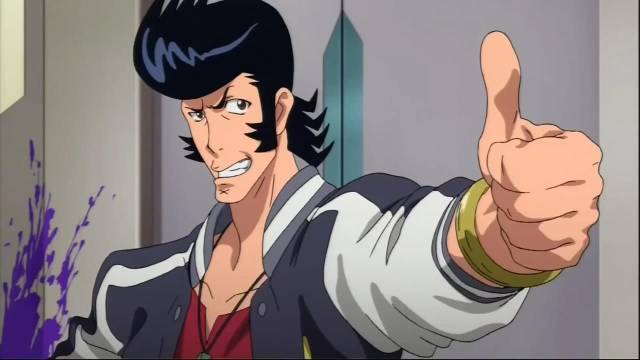 Ein zweites Jahr All You Can Eat geht zu Ende und ich habe ein paar Dinge vergessen, die ich nicht weiter verschleppen möchte. Da wäre zum einen das Interview mit Powersolo. Die Dänen haben mich erfolgreich herausgefordert. Und auch wenn das Interview mit komischen Geräuschen geplagt ist und vielleicht etwas undurchsichtig erscheint, so gibt es doch einen guten Eindruck von einer Band die verrückter und faszinierender nicht sein könnte.
Neben der kompletten Sendung gibt es noch eine weitere Kleinigkeit. Am selben Abend haben hat Powersolo auch noch eine Akustik Session auf dem Damenklo des Cortina Bob gespielt. Ich mag diesen Reim sehr gerne.
In der Sendung danach gab es ein Interview mit Prawn. Nicht mit der ganzen Band, aber trotzdem ein persönliches Highlight des Jahres, für mich zumindest. Es ging um die Änderungen nach der Trennung vom letzten Gitarristen und um Kingfisher, das aktuelle und unglaublich gute Album der Band.
Das Foto stammt von einem Berliner Blog namens berlin beat. Auch hier gibt es eine ganze Sendung inklusive Musik und meinen Gedanken zum Album, zur Band und zu weiteren mehr oder weniger wichtigen Dingen.
Last but not least ist hier eine Sammlung aller Poster die ich dieses Jahr gemalt habe, bis auf eines, in einer handlichen PDF Datei. Weil ich mich extra gut fühle gibt es hier die Sammlung vom ersten Jahr gleich noch dazu.
Zu letzt eine kleine Liste von Alben die mich dieses Jahr umgehauen haben. Keine besondere Reihenfolge:
The Hotelier – Home, Like Noplace There Is
Cayetana – Nervous Like Me
Chumped – That's the Thing is Like
Gnarwolves – Gnarwolves
Prawn – Kingfisher
Warpaint – Warpaint
Dyse – Das Nation
Plaids – Plaids
Kommt gut rüber, wir sehen uns auf der anderen Seite. Die nächste Sendung ist am 14.1.15. Good night and good luck!