Bei mir ist nicht viel los. Es regnet ständig, nicht nur bei mir, und so Sachen wie Hamburg aus der Ferne zu beobachten ist anstrengend, nicht so anstrengend wie dabei zu sein, sicherlich. Es gibt genug absolut berechtigte Fragen und Meinungen. Vor ein paar Jahren war Ferguson das große Ding wegen der militarisierten Polizei, dauert nicht mehr lange und wir reihen uns ein. Aber hey, das hier hat mal als Kolumne, Dingsbums über Comics und dergleichen angefangen, also will ich auch versuchen in der Richtung zu bleiben.
ganzkurzeRezension: Killing Gravity von Corey J. White
Killing Gravity ist kurz, eine Novelle, trägt keinen Überschuss mit sich herum und unterhält vom ersten Buchstaben an. Miriam, sie nennt sich Mars, wird im Laufe des Buches als "Void Witch" bezeichnet, prinzipiell bedeutet das, dass sie Telekinetische Kräfte hat und damit im Weltraum Raumschiffe ineinander krachen lässt. Und das ist verdammt cool. In verscheidenen Kritiken wurde die Story mit Firefly verglichen und der Vergleich passt, wenn die Geschichte noch etwas länger wäre, dann wäre der Vergleich noch besser. Auf diesen beinahe 170 Seiten passiert viel, aber ein Firefly Vergleich zieht mit sich, dass wir Charakteren beim Leben zusehen können. Das ist hier kaum möglich, vollkommen okay und schade. Die Reise die Miriam durchmacht, zusammen mit ihrer katzenähnlichen Begleitung und einer gut durchmischten Crew ist faszinierend, anziehend, divers und sehr unterhaltsam. Ein zweiter Teil ist angekündigt, hoffentlich etwas umfangreicher und bald in meinen Händen…
Killing Gravity von Corey J. White ist bei Tor erschienen und kostet zu teure $15.
Zurück
Gut argumentierte Meinung zu Sophia Coppolas Rassissmus. Das hier ist der beste, mir bekannte, Podcast zum Thema "Whiteness" und Malcom Gladwells Podcast ist auch wieder da. The Footsoldier of Birmingham ist ein faszinierender Blick auf ein ganz besonderes Foto. Diesen Artikel über Poesie und Kinder werde ich bei Zeiten wieder ausgraben. Und um den Graben ganz tief zu graben, die Zukunft und ihre Roboter-Sex-Puppen könnten düster sein.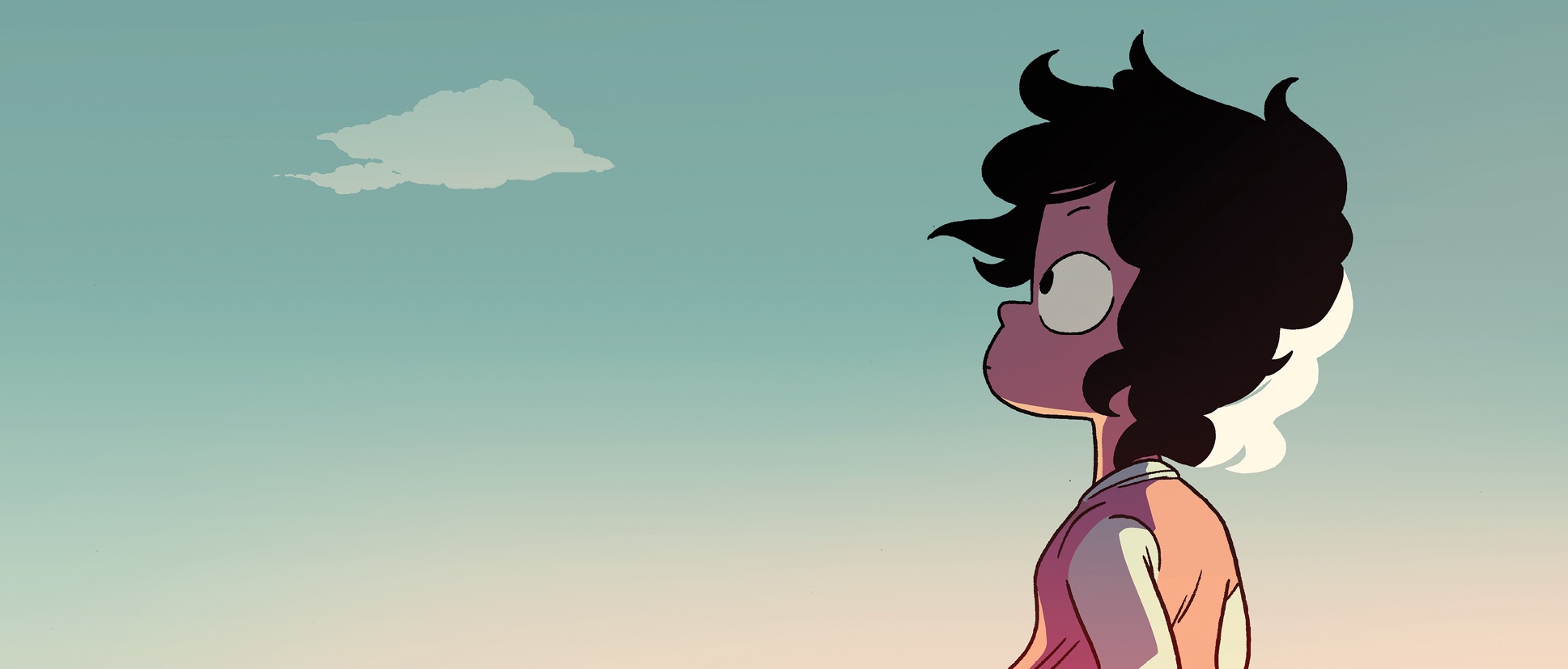 ganzkurzeRezension: Octopus Pie Vol. 5 von Meredith Gran
Verdammt ist das ein schöner Comic. Dieser ursprüngliche, inzwischen beendete, Webcomic ist unglaublich gewachsen. Meredith Grans Fähigkeiten sind unglaublich, ihre Zeichnungen, Gesichter und Mimiken, ihre Dialoge, so fein, gefühlvoll und immer mit einer Träne oder einem Lächeln besetzt und das Layout der Panels ist gigantisch. Die Farben ergänzen wunderbar. Dieses Buch ist ein Fest und ich habe jede Seite genossen, auch wenn ich nicht jeden Charakter zuordnen konnte. Es ist schließlich ein zehnjähriger Webcomic, da kann Mensch schon mal eine Wissenslücke haben.
Octopus Pie Vol. 5 ist bei Image Comics erschienen und kostet gerechtfertigte $19,99.
Zurück #2
So, schaut euch Castlevania an und baut euren positiven Speicher mit Little Witch Academia wieder auf. Gönnt euch was, esst ein Eis und hört Schwanensee, voll schöne Musik! Das Cover-Bild stammt von Tommy Arnold. Das zweite Bild ist vom Octopus Pie Vol. 5 Cover und gezeichnet hat es Meredith Gran.