Der Optiker im Erdgeschoss hat einen Wasserschaden, das bedeutet keine Toilette für uns. Keine Ahnung wo da die Verbindung sein soll. Die Dame meinte, dass da irgendwas hochkommt, wenn bei uns jemand aufs Klo geht. Was ist das für eine Konstruktion, wer dachte das das ne kluge Idee ist? Passiert das auch sonst, wenn die keinen Wasserschaden haben? Wie auch immer, Zeit für den Weekly Planet, für Links, ne Buchempfehlung, ein paar Sätze über einen schönen Manga und Musikerei!
Ear Hustle ist ein Podcast aus einem Gefängis in den USA, über das Leben im Gefängis. Großartige Produktion, voller Herz und Wärme, aber nie glorifizierend. Die Beteiligten stehen mit beiden Füßen auf dem Boden. Die Folge über "Solitary Confinement" war wirklich gruselig. Für eine Gesellschaft die so großen Wert auf Meinungsfreiheit legt, verbietet die USA eine Menge Bücher. In dem Fall geht es um Bücher in Gefängissen, trotzdem, ein Buch zu verbieten weil es "kriminelle Ideen" enthält (aka jeder Krimi?) aber den Insassen "Mein Kampf" hinlegen ist irgendwo komisch. Vor kurzem hat irgendein Boxer zum 50. Mal gewonnen. Cool. Vielleicht sollte seine Vergangenheit, beziehungsweise Gegenwart, in der er seine Lebenspartnerinnen schlägt auch Teil der Unterhaltung sein? "I Love Dick" ist das Buch der Bücher wenn es darum geht Jugendliche dabei zu beobachten, wie sie sich das Buch zeigen und leise kichern. Chris Kraus hat damit einen Marketing-Jackpot gezogen, sicherlich in voller Absicht. Ann Friedmann hat sie im Juni über eben jenes Buch interviewt. Und hier ein Interview mit Vanessa Grigoriadis über "Power, Sex and Consent on Campus". Virginia Wolf über den Verfall der Essays. Lavelle Porter über Rassissmus bei literarischen Preisen und Samuel R. Delanys Dark Reflections. Joy L. Rankin über Eugenik in den USA, dieser Herr Kellogs hat ganz schön Dreck am Stecken. Manchmal lohnt es sich Offline zu bleiben.
Für Strange Horizons sprechen eine Gruppe großartiger Frauen über "emotional labour" in Science-Fiction & Fantasy Literatur. Strange Horizons ist übrigens eine Publikation, die ich allen Menschen nur ans Herz legen kann. Hier gibt es intensive Rezensionen, Gedichte und viele schöne Dinge. Todd Allen analysiert wer eigentlich bei Image Comics Fuß fassen kann. Ray Sonne nimmt Marvels Secret Empire auseinander. Bei Women Write About Comics wurde John Allison interviewt. Und so und nicht anders schummelt Mensch sich auf die New York Times Bestsellerliste und wird dabei erwischt. Demnächst kommt vom Avant-Verlag eine Anthologie Arabischer Comics.
Schnelle Rezension: Strange Practice von Vivian Shaw
Dr. Greta Helsing verarztet Banshees, Mumien und Ghoule. Für die Banshee gibt es etwas für die Stimmbänder, Mumien brauchen neue Knochen und Ghoule etwas Antibiotikum, da unten in den Kanälen unter London ist es schließlich kalt und nass. Als eine Gruppe von augenscheinlichen Mönchen anfängt die Menschen und übernatürlichen Wesen Londons zu morden, wird sie in das Schlamassel gezogen und zeigt, dass auch Meschen ohne Superkräfte eine große Hilfe sein können. Strange Practice ist ein wirklich schönes Buch. Das Gefühl von Familie, die Freue über die trockenen Argumente eines Vampirs, wenn es darum geht nicht gleich jede Person auszusaugen und die Art und Weise wie diese Welt in sich stimming ist, machen es zu einem perfekten Urlaubsbuch. Es hat mir geholfen meinen Groove wieder zu finden.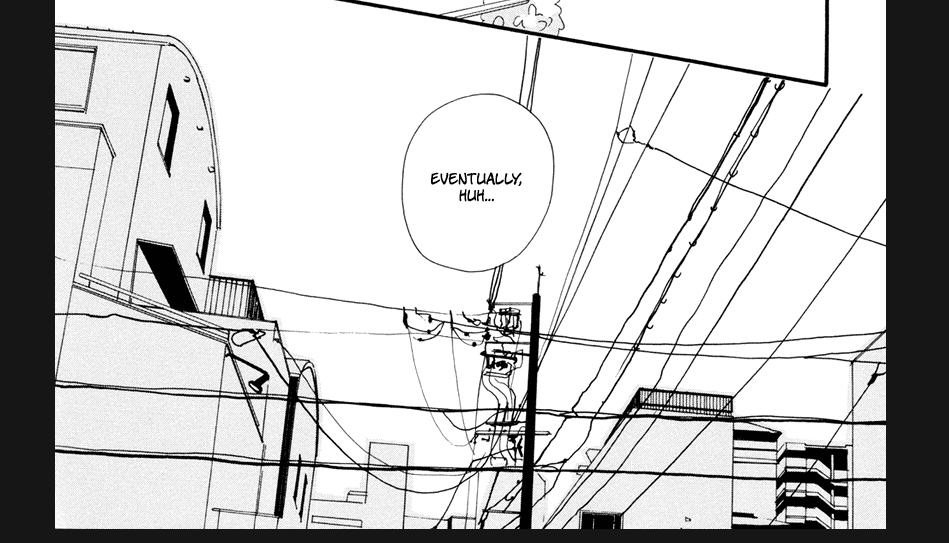 COMICS!
The Comic Book History of Comics: Birth of a Medium TPB (Fred Van Lente, Ryan Dunlavey & Ryan Dunlavey – IDW, $19,99)
Die Geschichte des Mediums in Form eines Comics erzählt. Ich bin was sowas angeht immer etwas vorsichtig, nicht viele schaffen es so viel Inhalt gut in einem Comic zu verpacken. Aber das Buch sieht viel zu gut aus. Hmmmm.
Saga #46 (Brian K. Vaughan & Fiona Staples – Image Comics, $3,99)
Die immer mit ihren drastischen Previewtexten. An operation and a farewell. DAS KANN ALLES BEDEUTEN! Saga ist insofern spannend, weil es mich für die Zeit fesselt in der ich es in der Hand behalte. Danach vergesse ich, dass es existiert, bis ich das nächste Heft bekomme. Andere Serie nehmen in meinem Kopf mehr Platz ein.
Sun Bakery Frech Coll TP (Corey Lewis – Image Comics, $16,99)
Corey Lewis hat eine beeindruckende Vorstellungskraft und weiß sie aufs Papier zu bringen. Kaum ein anderer Comic sprüht so vor Energie wie Sun Bakery, diese Stories sind pure Kraft und animieren zum selbstmachen.
Spinning GN (Tillie Walden – :01 First Second, $17,99)
Tillie Walden hat einen sehr schönen, luftigen Zeichenstil. In diesem autobiographischen Comic geht es um Eiskunstlaufen, ums Erwachsenwerden und darum irgendwann ein Hobby zu verlassen und damit auch einiges zu verlieren.

Der Mitbewohner ist raus gegangen, irgendeinen Ort zum Pinkeln finden. Ich mache mir jetzt Stullen und Gemüse für die Arbeit. Laurie Pennys Bitch Doctrine ist weiterhin fantastisch. Bleibt entspannt, genießt die Sonne so lange es geht und ruft mal wieder die Familie an, die freuen sich. Bilder stammen aus 3 am Dangerous Zone von Nemu Youko, das Bild ganz oben ist vom Cover zu Spinning, von Tillie Walden.