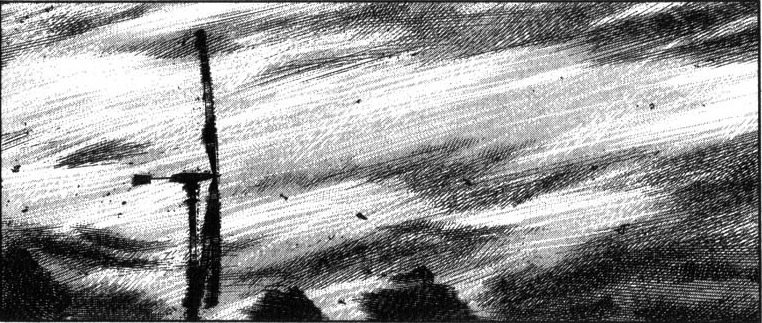 Ich kann Stille irgendwie nicht leiden. Ich habe sie mir abtrainiert, könnte man sagen. Wenn ich einfach so an meinem Schreibtisch sitze und irgendwas mache was etwas Konzentration erfordert, dann irritiert mich Stille. Ja, manchmal ist sie durchaus sinnvoll. Aber meistens fehlt dann irgendwas.
Also mache ich die "Field Recordings from the Edge of Hell" an und lerne, lese, male oder schreibe dabei. In den beinahe 9 Stunden die das Album lang ist passiert nicht viel, wenn man es ganz genau nimmt. Aber es passiert etwas. Zac Bentz schafft eine Geräuschkulisse die anwesend ist ohne zu stören. Der man mal für eine Minute lauschen kann und dann wieder andere Dinge zu tun, ohne dass es komplett still ist.
Meine Empfehlung ist es die Sache nicht super laut zu machen, sondern leiser als alles andere im Hintergrund laufen zu lassen. Dann kann man auch mal ein Youtube Video drüber legen, wenn der Lernstoff zu langweilig wird. Das bekommt dann eine echt düstere Note.
Songs mit Texten singe ich mit, deshalb eignen sie sich schlecht zum Lernen. In diesen Songs lässt sich nichts wirklich einprägen, deshalb lenken sie nicht ab.
Das Bild kommt aus einem Manga namens "Planetes" von Yukimura Makoto, einem meiner persönlichen Liebslingscomics!