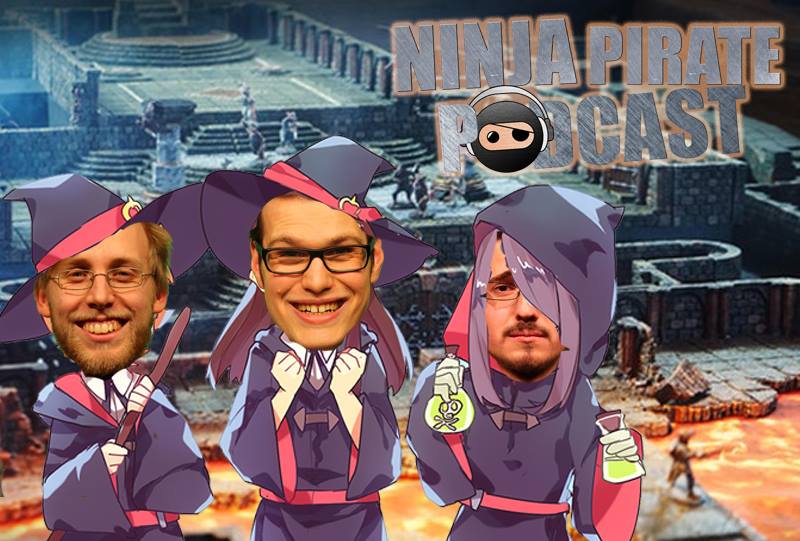 What is a Podcast? A miserable little pile of secrets. Wer dieses Meme kennt, der weiß auch schon worum es bei unserem 40. Ninja Pirate Podcast geht: Netflix' "Castlevania" oder auch "Was macht eigentlich die Besetzung vom Hobbit heute?". Um die Stimmung wieder etwas zu heben berichtet Clemens von "Little Witch Academia", eine Serie die mehr bietet, als der Titel verspricht. Und wo wir schon bei Versprechungen sind: wir schauen uns die aktuell (für uns) abgefahrensten Kickstarter Projekte an. Sollte Maurice eine seiner Nieren verkaufen um ein Miniatur Dungeons and Dragons Verließ zu kaufen? Ja. Ja sollte er.
Shownotes:
Castlevania Teaser
What is a man? – Meme
Warren Ellis Newsletter
Little Witch Academia Trailer
Kickstarter: Dwarven Forge – Dungeon of Doom
Kickstarter: Harold Halibut
Folgt uns auf iTunes!
Abonniert den RSS-Feed!