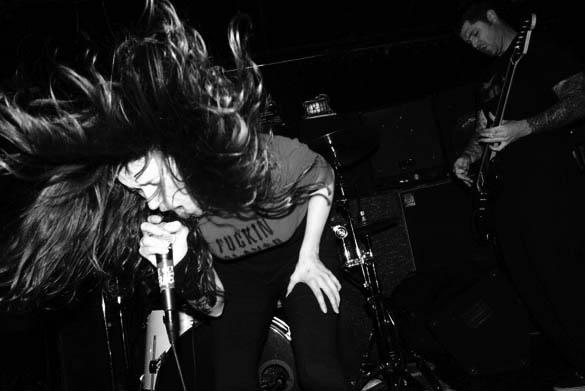 15.183 Songs. Das sind zu viele. Das kann ohne schlechtes Gewissen gesagt werden. Warum bauen wir uns solch große Bibliotheken von Dingen auf die wir nicht so konsumieren können, wie sie es vielleicht verdienen? Es gibt da diesen einen Moment. Wenn zufällig ein Song, ein Album ins Auge fällt und ganz plötzlich Erinnerungen und Gefühle wiederkehren, die lange vergraben waren.
The Aggression Scale ist ein brutaler, low-budget Film über einen Jungen der die Kevin Allein zu Haus Sache auf die absolute Spitze treibt. Der Film übt eine stille und üble Faszination auf mich aus.
Während den Credits läuft ein Song der von Julie Christmas gesungen wird. Dann geht es zurück in die Bibliothek und die Suche beginnt. Gefunden ist dann bald eine Band namens Battle of Mice die eine unglaubliche Härte mit stillen und immer wieder explodierenden Gesängen verbinden. Nichts was ich oft höre, aber wenn es dazu kommt, dann versinke ich. Also sind das vielleicht doch nicht zu viele Songs. Wer weiß das schon. Mich davon trennen ist auch auf keinen Fall drin.