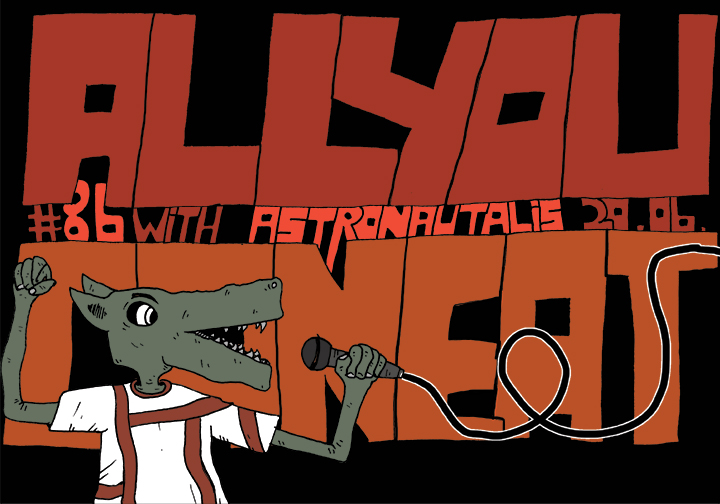 Das Interview mit Astronautalis war eine sehr gemütliche Angelegenheit. Eines von den Interviews aus denen ich sehr positiv rausgegangen bin. Hinzu kam ein außerordentlich großartiges Konzert. Alles richtig gemacht an dem Abend!
Und die Playlist:
Ceschi – Beauty for Bosses / Album: Broken Bone Ballads
Astronautalis – Kurt Cobain, Running Away From God & Forest Fire / Album: Cut The Body Loose
Kendrick Lamar – King Kunta / Album: To Pimp A Butterfly
Jellyfish Brigade – Astronauts and Pirates to the Rescue / Album: Diving Lessons
Blue Scholars – Blue School / Album: Blue Scholars
Antarctigo Vespucci – Save Me From Myself / Album: Leavin La Vida Loca
Julien Baker – Go Home / Album: Sprained Ankle
Hier gibts das komplette Interview:

Denkt daran, wenn ihr den Dragons Eat Everything "A Matter of Entertainment" Feed abboniert, verpasst ihr nix. Gar nix.