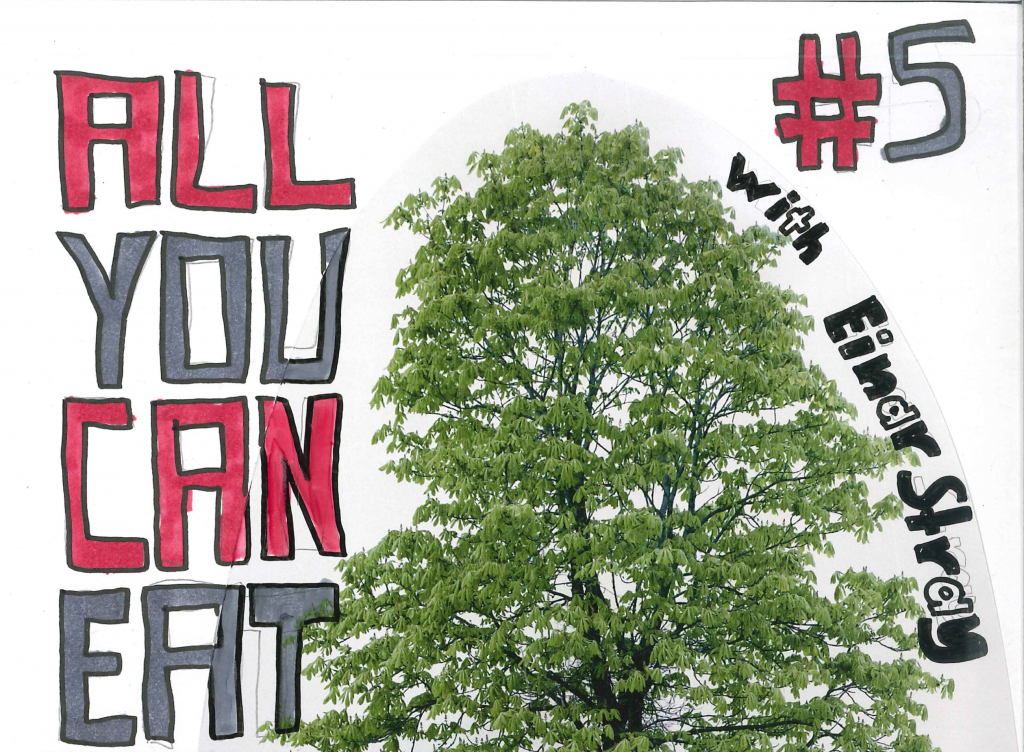 Ich kann mich nicht mehr an den Namen des Hospitanten erinnern, der einen Tag da war und danach nie wieder erschienen ist. Aber er hat mir einen Floh ins Ohr gesetzt. Ich habe damals noch ziemlich lange Interviews gemacht und mich immer drüber geärgert, dass am Ende so viel gekürzt werden muss. Er hat glaube ich noch nicht mal viel dazu gesagt, ich hab ihm einfach davon erzählt und dabei ist dann eine Idee für meine eigene Sendung entstanden.
Es ging mir darum den langen Interviews Platz zu geben. Einen Großteile eines Interviews in einer Sendung zu spielen, dazu Musik und dann noch ein bisschen von dem was mir sonst noch vor die Flinte springt.
Den Piloten finde ich leider nicht mehr. Ich werde noch mal suchen, aber die Sendung mit einem Interview mit Montreal scheint im Äther verschwunden zu sein. Die Nummer 1 lief dann etwas später. Das Interview mit Callin Tommy war ein echter Akt. Hin und her ging es da und meine Superkraft immer viel zu früh da zu sein, hat mir auch in diesem Fall einen echten Tritt in den Hintern verpasst.
All You Can Eat #01 – PREMIERE! Und ein Interview mit Callin' Tommy! by Ayceberlin on Mixcloud
Für die zweite Sendung habe ich Snævar von Dad Rocks im Ackerstadtpalast interviewt. Hier habe ich eine wertvolle Lektion gelernt, die mich immer noch begleitet und die ich immer wieder aufs Neue lernen muss.
Interviews NACH einem Konzert sind nicht ideal und generell zu vermeiden.
Warum? Weil Bands einen vergessen. Ich bin nicht Noisey oder sowas. Eine Stunde zu warten ist da schon mal drin. Und eben weil ich nicht Noisey bin, kann ich auch keinen Druck ausüben oder auf das Interview beharren. Wie auch immer Snævar ist ein verdammt angenehmer und cooler Typ, den ich immer wieder gerne treffe.
All You Can Eat #2 – Dad Rocks! and SPOT – 01.05.2013 by Ayceberlin on Mixcloud
Die nächsten beiden Sendungen drehten sich um das SPOT Festival. Ich war dieses Jahr zum dritten Mal bei dem dänischen Showcase Festival in Aarhus. Damals war ich maßlos überfordert und verdammt aufgeregt. Und es war super cool. Da waren eine Menge cooler Menschen die mich nicht haben untergehen lassen. Und die Konzerte und Interviews waren generell eine echte Freude.
All You Can Eat #3 – SPOT13 – Interviews mit Penny Police und Boho Dancer by Ayceberlin on Mixcloud
Penny Police macht immer noch Gänsehautmusik, Paper Tigers waren erst vor kurzem in Berlin, Boho Dancer's Ida macht inzwischen alleine Musik und Point Blank sind verschwunden. Ihr Album Ears to the Concrete ist genial.
All You Can Eat #4 – SPOT13 – Interviews mit Point Blank und Paper Tigers by Ayceberlin on Mixcloud
Für die fünfte Sendung habe ich nicht nur das erste Poster gemacht, der Beginn einer Tradition die bis heute anhält, sondern auch den unglaublich freundlichen Einar Stray interviewt. Das Einar Stray Orchestra erfreut sich inzwischen angenehmer Berühmtheit und das Konzert war wirklich etwas ganz besonderes.
All You Can Eat #05 – Ein Interview mit Einar Stray by Ayceberlin on Mixcloud
Das waren sie, die ersten fünf All You Can Eat Sendungen. Sie liefen im Zeitraum vom 17.4.13 bis zum 26.6.13. Die nächsten Fünf kommen nächste Woche.