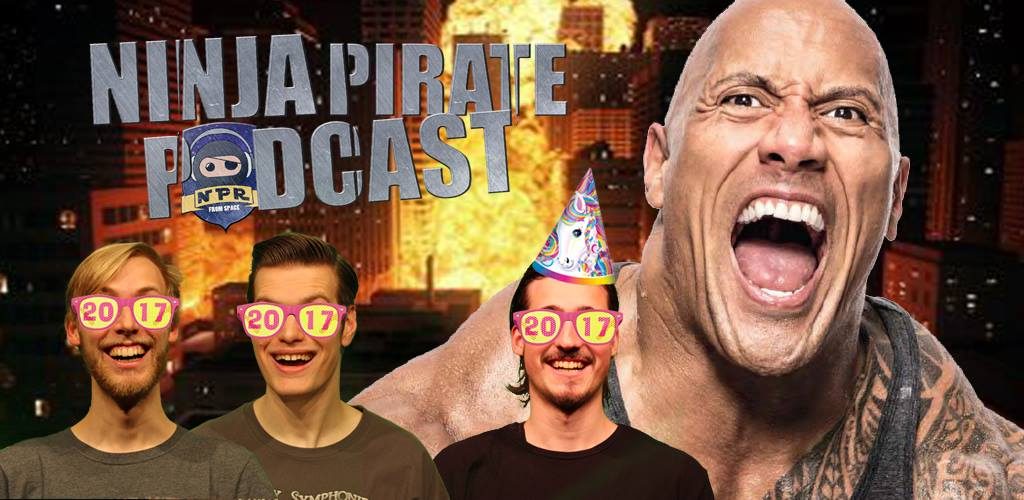 Willkommen in der Zukunft! Im aktuellen Ninja Pirate Podcast blicken wir auf das Filmjahr 2017. Hier geht's aber nicht nur um die Perlen die uns erwarten, sondern auch um Filme, bei denen wir nicht ganz sicher sind WARUM sie überhaupt entstanden sind. Geschweige denn warum sie dieses Jahr erscheinen.
Underworld: Blood Wars Trailer
xXx: The Return of Xander Cage Trailer
The LEGO Batman Movie Trailer
John Wick: Chapter 2 Trailer
Kong: Skull Island Trailer
Ghost in the Shell Trailer
Baywatch Trailer
Wonder Woman Trailer
World War Z 2 Trailer
Die Mumie Trailer
Spider-Man: Homecoming Trailer
Valerian and the City of a Thousand Planets Trailer
The Emoji Movie Trailer
Justice League Trailer
The Founder Trailer
Logan Trailer
Fate of the Furious Trailer
Guardians of the Galaxy Vol. 2
Alien: Covenant Trailer
Dunkirk Trailer
Blade Runner 2049 Trailer
Abonniert den RSS-Feed!