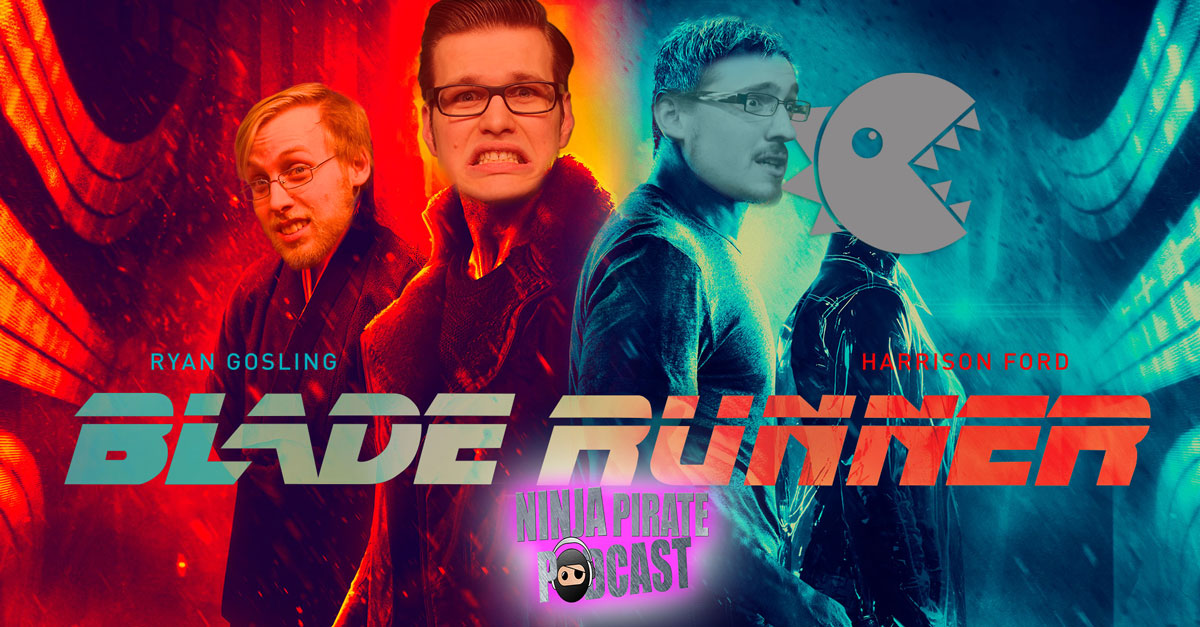 Willkommen beim 47. Ninja Pirate Podcast. CouchFM feiert bei ALEX Berlin auf der 91null heute 5-jähriges Jubiläum und klaut uns daher ausnahmsweise unseren Sendeplatz für diesen Freitag. Das ist aber natürlich voll okay und wir wünschen alles Gute!
Daher gibt es jetzt hier diesen Sonderpodcast:
00:01:03 – Wir reden über den MIZ Radio Innovation Day 2017 den wir letzten Freitag besucht haben und reden über Neuigkeiten in Radio, Podcasts und Technik
00:16:40 – Lele beginnt mit einer dramatischen Lesung des Iron Man Filmdrehbuchs. Eigentlich geht es aber um Marvels neusten Werbedeal. Mit einer Waffenfirma. Wer dachte nochmal das das eine gute Idee wäre?
00:33:45 – Clemens hat Blade Runner 2049 gesehen und gibt seine Meinung zum Besten. Maurice verliert Nerd Credibility weil er keine Ahnung von nix hat. Hilarity ensues. (Spoilerfrei)
00:47:58 – Leute rasten aus wegen Rick und Morty Szechuan Sauce. Und gehen überraschend etwas zu weit.
01:01:08 – Clemens war schon wieder im Kino und hat sich Kingsman: The Golden Circle angeguckt. "Der Film macht alles falsch, was der erste Film auch falsch gemacht hat!"
01:16:41 – Wir haben iTunes Reviews bekommen! Und Clemens hat sich von uns aufschwatzen lassen, dass er die in einer sexy Stimme vorliest.
Shownotes
MIZ Radio Innovation Day 2017
Marvels neuer Werbedeal mit Northrop Grumman
Blade Runner 2049
Blade Runner 2022, 2036, 2048 (Shorts)
Kingsman: The Golden Circle
Folgt uns auf iTunes!
Abonniert den RSS-Feed!