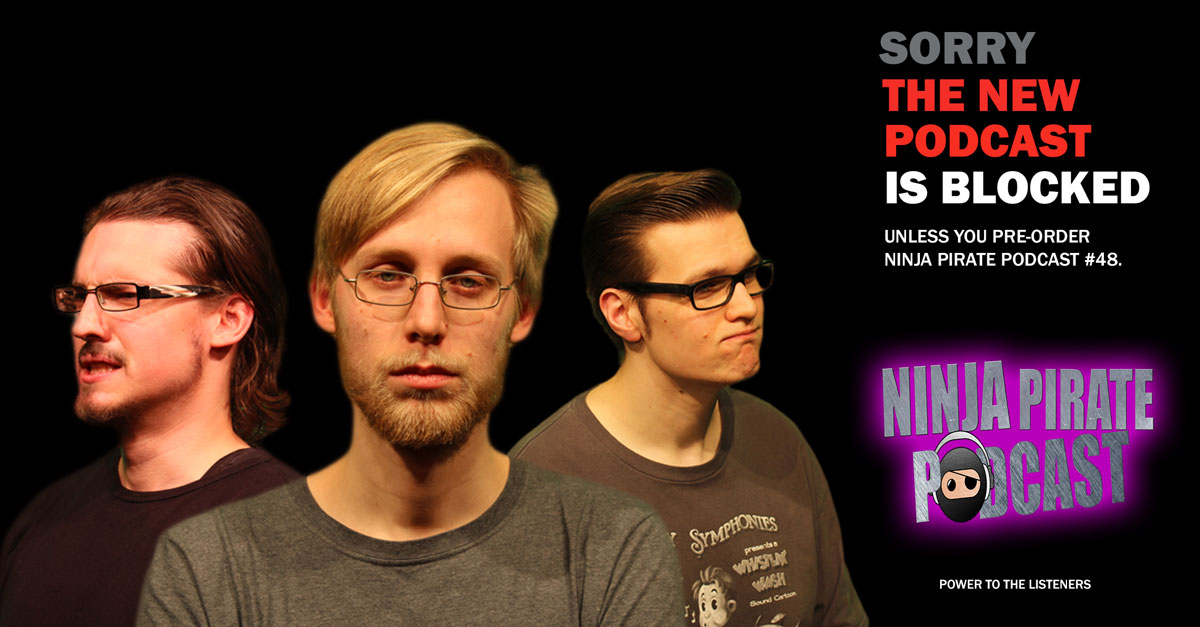 Im 48. Ninja Pirate Podcast geht es um die neue Marketingstrategie von Gamestop. Einen Teil des Spiels für einige Konsumenten zurückhalten und auch noch stolz drauf sein? Klingt etwas arschig. Außerdem reden wir über den Weinstein-Skandal. Nuff Said. Zum Schluss reden wir über American Vandal und interessante Formate, die insbesondere durch ihre Verpackung und nicht unbedingt nur durch den Inhalt begeistern.
Shownotes:
Assasins Creed Gamestop Pre-Order Marketing
Weinstein: Vergewaltigung ist kein "Sexskandal"
Joss Whedon Is a Hypocrite
American Vandal Trailer
The Black Tapes Podcast
Limetown
Welcome to Nightvale Podcast
Folgt uns auf iTunes!
Abonniert den RSS-Feed!